Welcome to the highly anticipated 131st ASEE Annual Conference and Exposition! Scheduled to unfold from June 23 to 26 against the backdrop of Portland, Oregon, this event is a grand celebration open to all who are invested in engineering education – from dedicated teachers and curious students to esteemed professors and passionate professionals.
Stay tuned for a forthcoming announcement that will unveil a comprehensive overview of the conference, including the diverse range of sessions, speakers, and interactive engagements that await. Get ready to immerse yourself in an event that celebrates the collective dedication to engineering education. From teachers to students, professors to professionals, this conference promises something invaluable for everyone. More exciting details coming soon – mark your calendar and join us in Portland for an unforgettable journey!
Visit ASEE's conference page for details.
June, 2024
DEADLINE FOR ALL

Attend the Annual Conference
Complete Surveys
September, 2024
2025 Call for Papers are due
Remarks by
Bridget Walsh, 

PI, 

Professor of Human Development and Family Science

, 

University of Nevada, Reno.
Markus 

Kemmelmeier

, co-PI, 

Vice Provost for Graduate Education, Dean of the Graduate School, University of Nevada, Reno

.

 
Loren Pietsch,

 

p

roject contact

, 

Direct

or

 of Postdoctoral Affairs, Graduate Recruitment and Diversity Initiatives, University of Nevada, Reno

.

The 2024 NASPA Annual Conference is already shaping up to be another memorable gathering as the Association continues to approach pre-pandemic levels of attendance and engagement. We hope to see you in Seattle for our 106th annual meeting to connect with colleagues and participate in critical professional development that will inspire and support you in the work you do on campus.
Learn more and register here

The INSciTS Annual Conference is the flagship event of the International Network for the Science of Team Science (INSciTS). It continues to be the premier annual gathering of scholars, practitioners, and providers in the field of Team Science, bringing together a broad range of disciplines to share and advance the latest evidence-based methods in team collaboration and transdisciplinary science. Speakers and attendees will include investigators, administrators, students, funders, and policymakers. Our community includes academia, government, industry, and many other sectors, and spans a multitude of knowledge domain spaces. Anyone interested in improving collaborative research and discovery is welcome!
Additional meeting details and registration can be found at www.INSCITSConference.org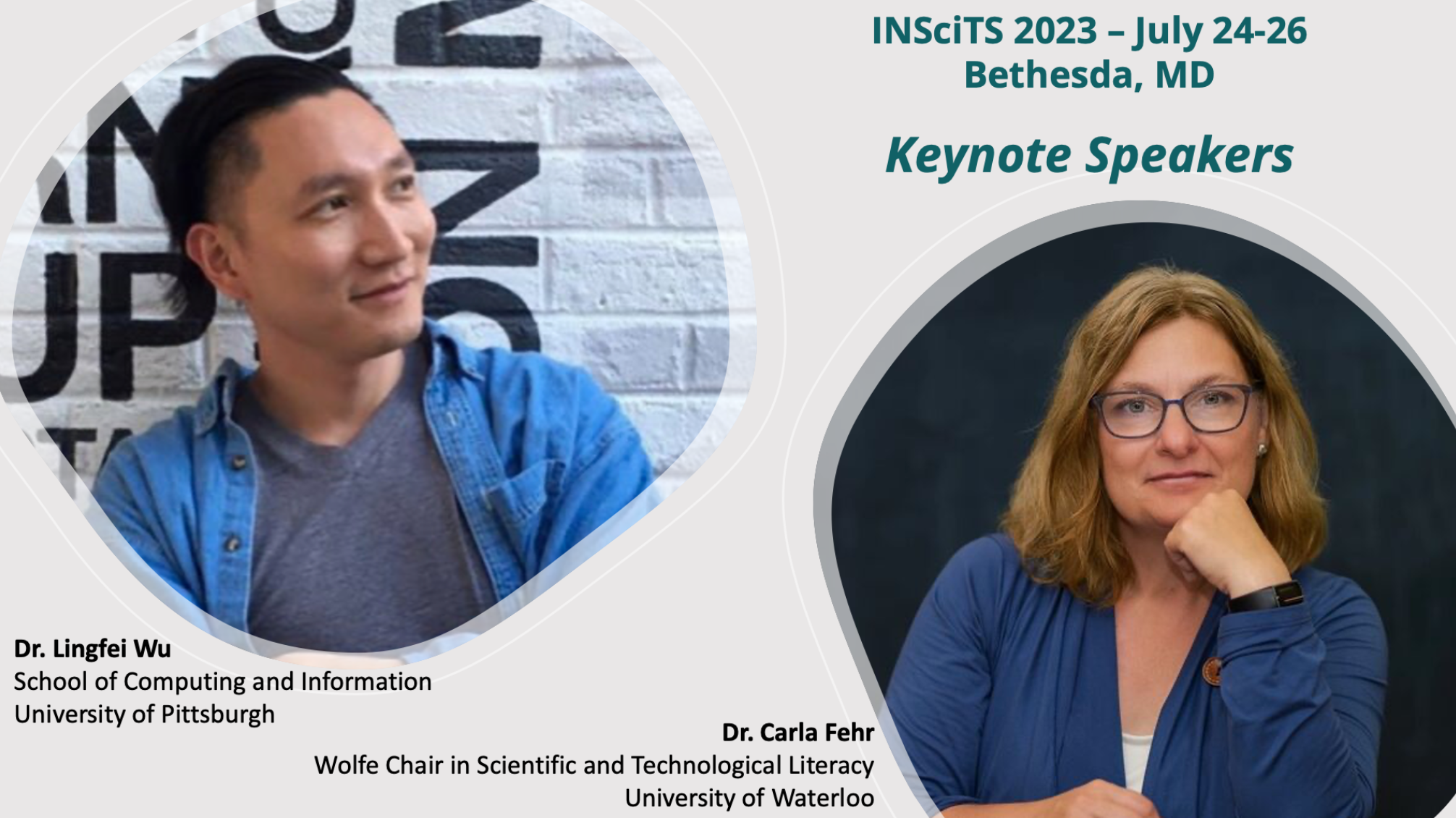 Himanshu Jain, PI
Lehigh University
Gundula Bosch, PI, Johns Hopkins University
Where thousands of chemistry professionals meet to share ideas and advance scientific and technical knowledge.
Event location and dates:
Indianapolis, IN & Hybrid
March 26 – 30